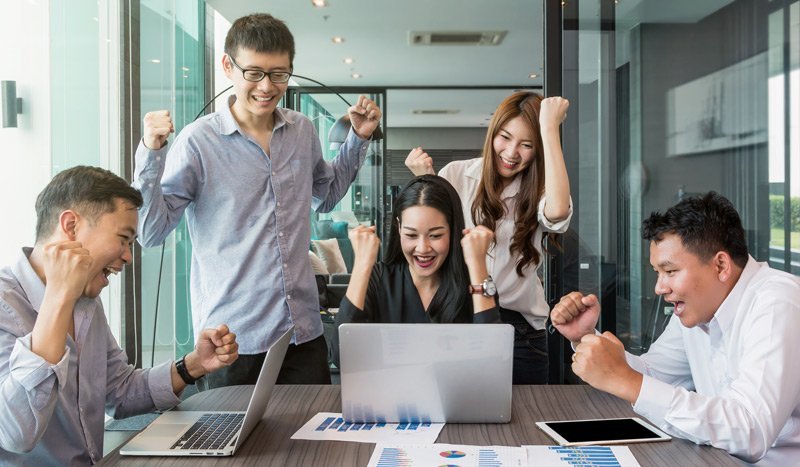 EC Recruitment was incorporated in 2009 and licensed by the Ministry of Manpower Singapore.EC Recruitment has been a reliable source in providing quality,efficient and cost-effective recruitment services to Large and SME clients. We have built an enviable reputation in the labour market over the years,which is why our clients keep returning to us time and again.
It is a reputation upon which we constantly strive to improve. Today we have developed good networks and resources in the region which covers China, India, Myanmar, Philippines and Vietnam as well as Singapore to ensure that skills stay sharp and attitudes remain positive, right up to final selection and well into employment.
Our candidates are specially selected, trained and is equipped with adequate experience and skills pertaining to the customers' needs and requirements.
EC Recruitment is committed to be the dominant name in the manpower industry by satisfying every specific need of our clients.
TO UNDERSTAND THE UNIQUE REQUIREMENT OF EVERY CUSTOMER
We will understand the unique requirement of each customer and provide them with the right candidate.
TO UNDERSTAND THE CAPABILITIES OF ALL CANDIDATES
We will understand the capabilities of the selected candidates, by assigning them tasks and the right environment, based on their pre-existing skills and abilities, which will inevitably increase their optimal efficiency and productivity.
COMMITMENT TO PROVIDE EXCELLENT CUSTOMER SERVICES
We are in the service industry and in the people business for more than 10 years. We understand that our customers play the most important factor, to ensure that we remain competitive in this industry. Therefore, we are committed to our customers with services that meet or even exceed their needs and expectations.
TO ENSURE CONTINUITY OF CONSULTATION AND SERVICES
We will extend our excellent and proficient services to our customers by supplying them with both effective and motivated staff that meets the customers' needs and requirements. This is achieved through building close relationship with our clients with consistent follow-up and after sales service.
TO EXPAND THE EXISTING RECRUITMENT NETWORK
We will further develop our existing overseas and local recruitment, by investing in human resources assets and technologies, to be in-sync with our business counterparts both overseas and local.

LOOKING FOR A JOB?
FIND OUT MORE NOW!
RECRUITING SOMEONE?
FIND OUT MORE NOW!